The stainless steel handmade sink is made of high-quality 304 stainless steel,which is real 3.0mm thick, which is virtually indestructible and never chip or crack, thus saving a lot of maintenance or replacement cost.which can be made into R0-R25. The design of the R angle makes the sink look more beautiful and easier to clean with a better living environment.
Brushing finish is more durable and not easy to cause scratch. The outer of the sink is coated to prevent a humid environment in the cabinet. Silent pads are installed on the bottom and both sides to reduce noise when using water.
The handmade sink can be customized according to the actual needs and preferences of customers, and each customized can be a unique item. Color, size and thickness can be customized.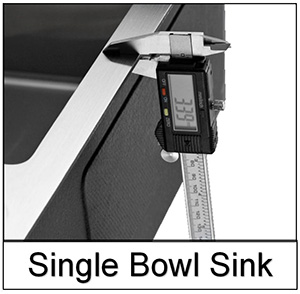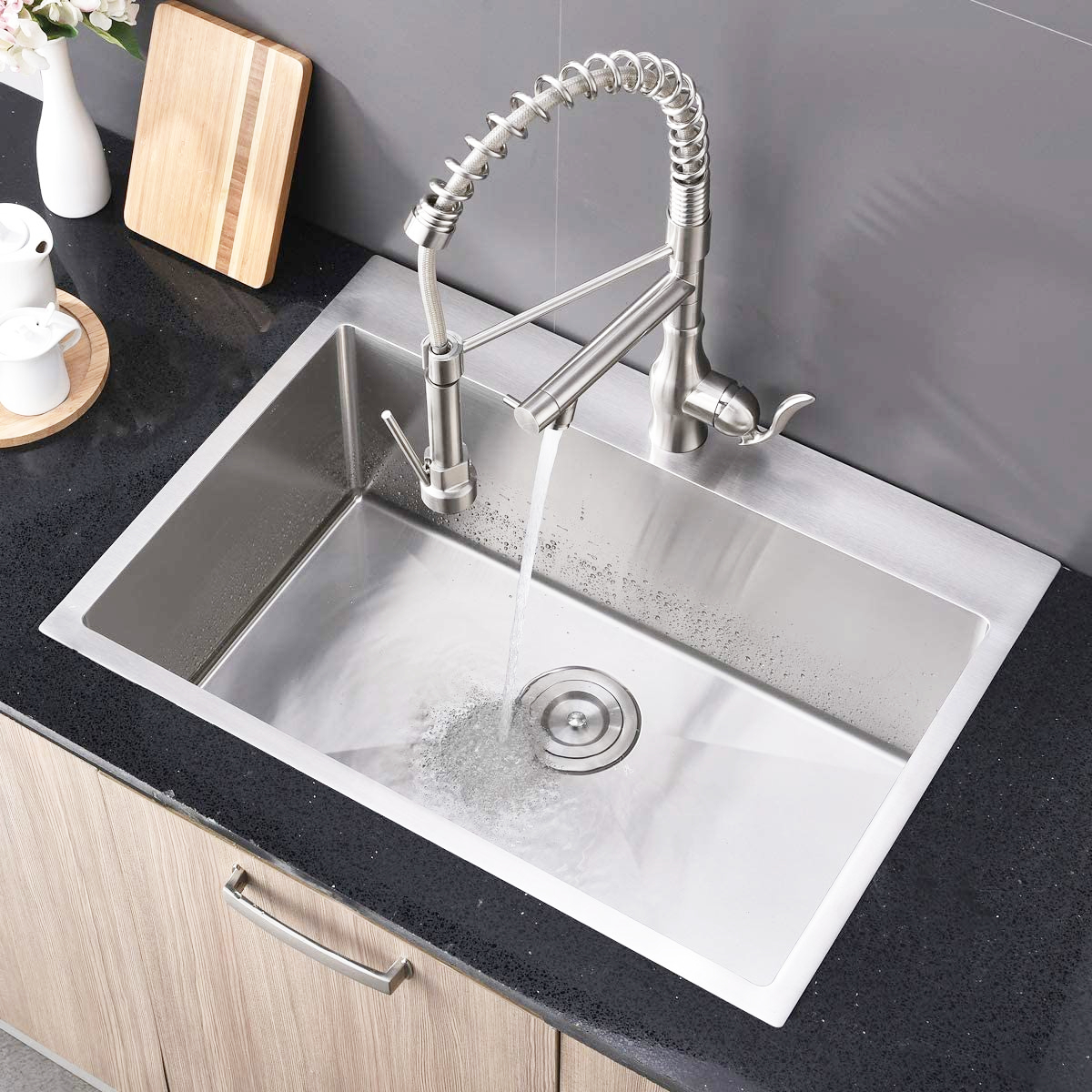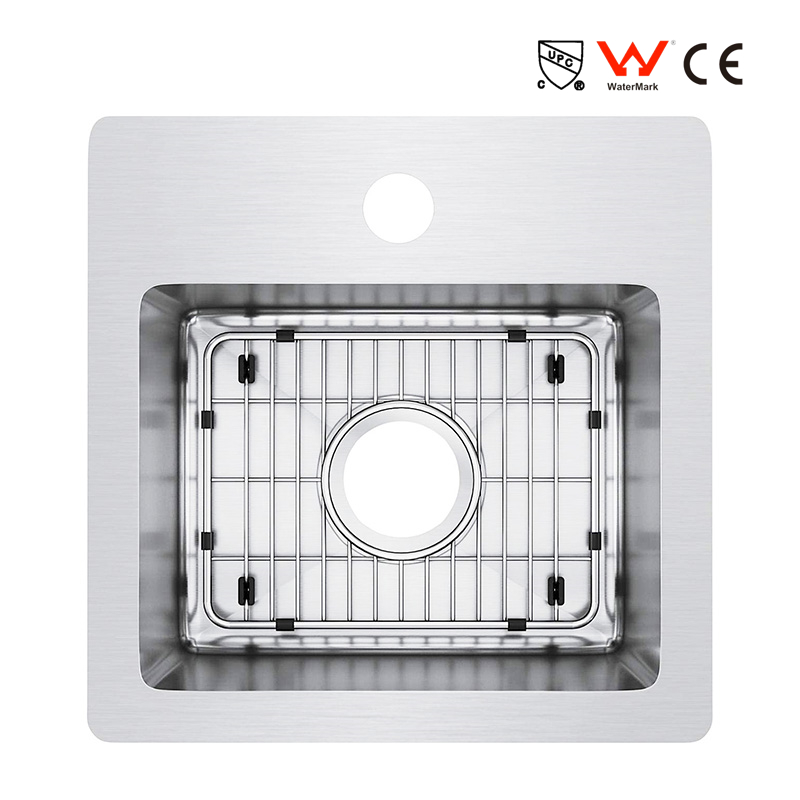 CHINA Best Quality 3.00mm Thick Stainless Steel 304 Handmade Single Bowl Kitchen Sink with Bottom Grid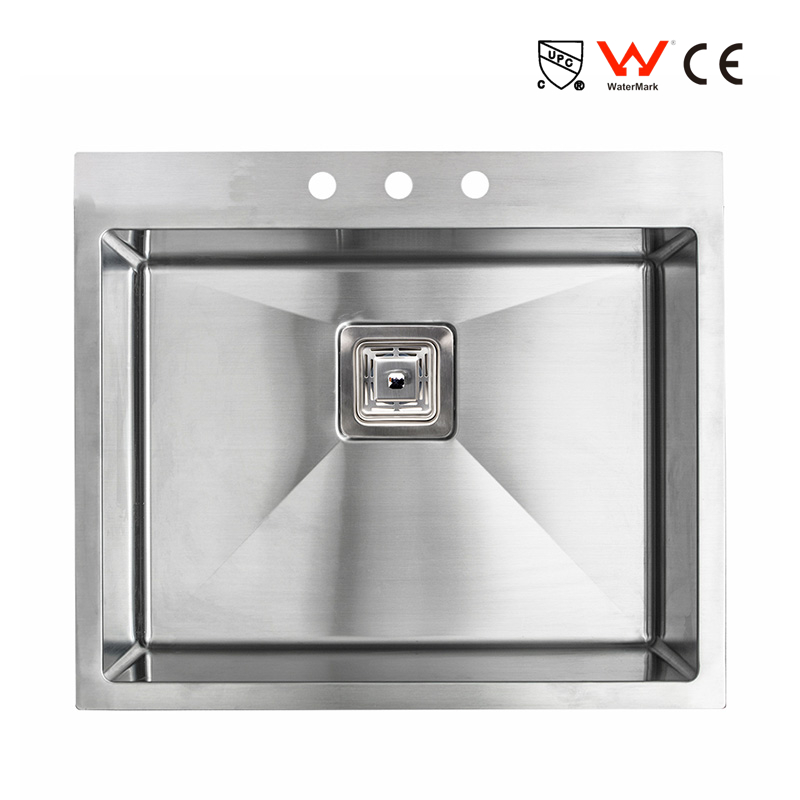 Best Selling 304 Stainless Steel Single Bowl Bar 3.00mm Thick Kitchen Sink With Faucets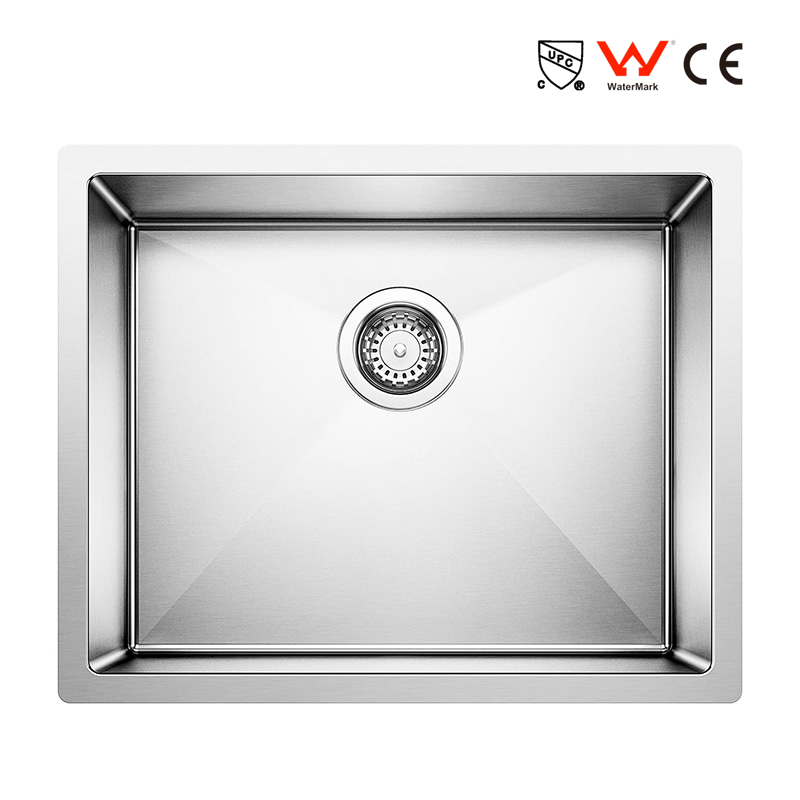 China Factory High Quality Stainless Steel Single Bowl 3.00mm Thick Square Kitchen Sink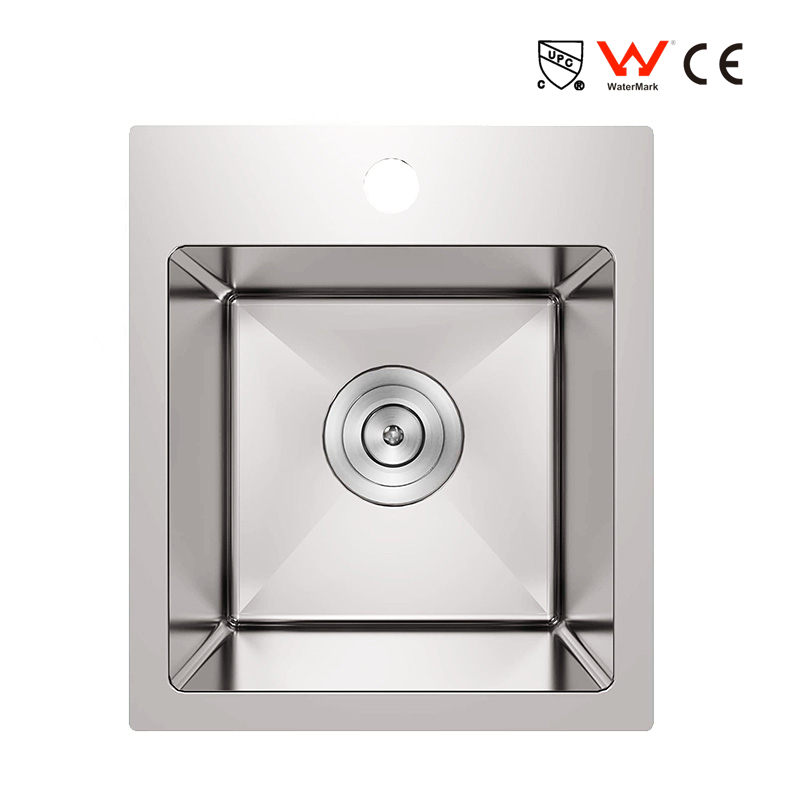 Factory Direct Price 304 Stainless Steel Single Bowl Handmade 3.00mm Thick Kitchen Sink  With Faucet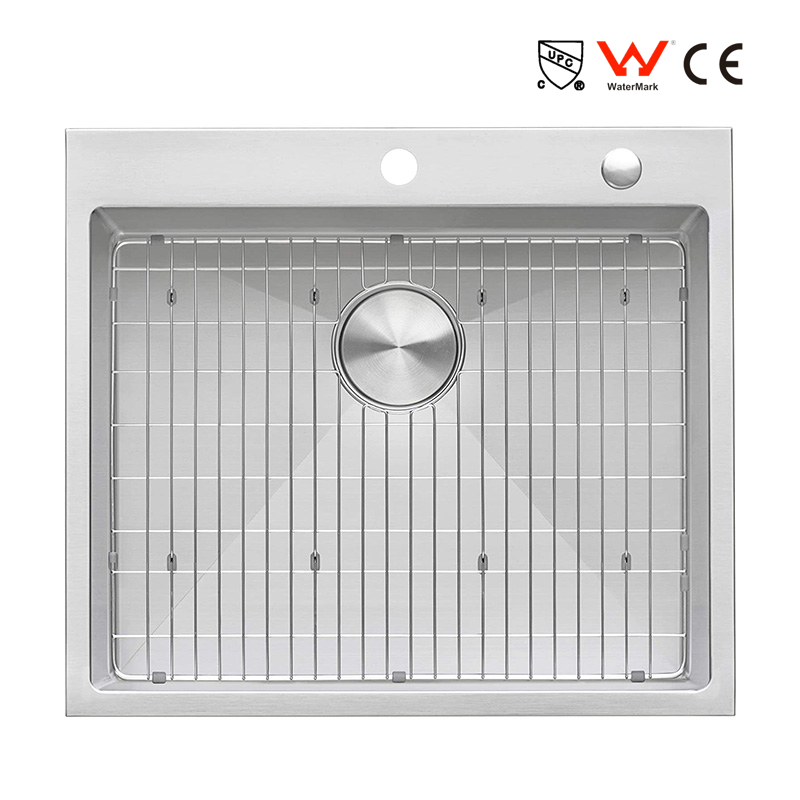 Modern Factory Customized 304 Stainless Steel 3.00mm Thick Faucet Single-sink Basin with Bottom Grid
OEM Factory Brushed Finish Topmpunt Handmade SS304 3.00mm Thick Faucet Single Bowl with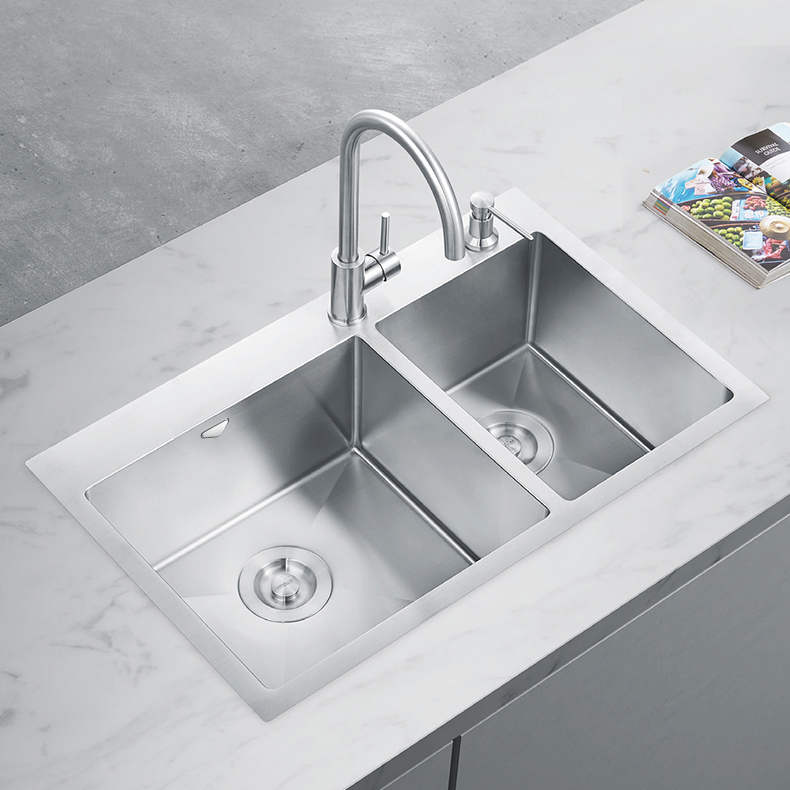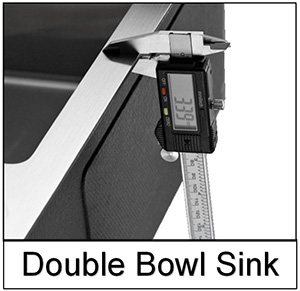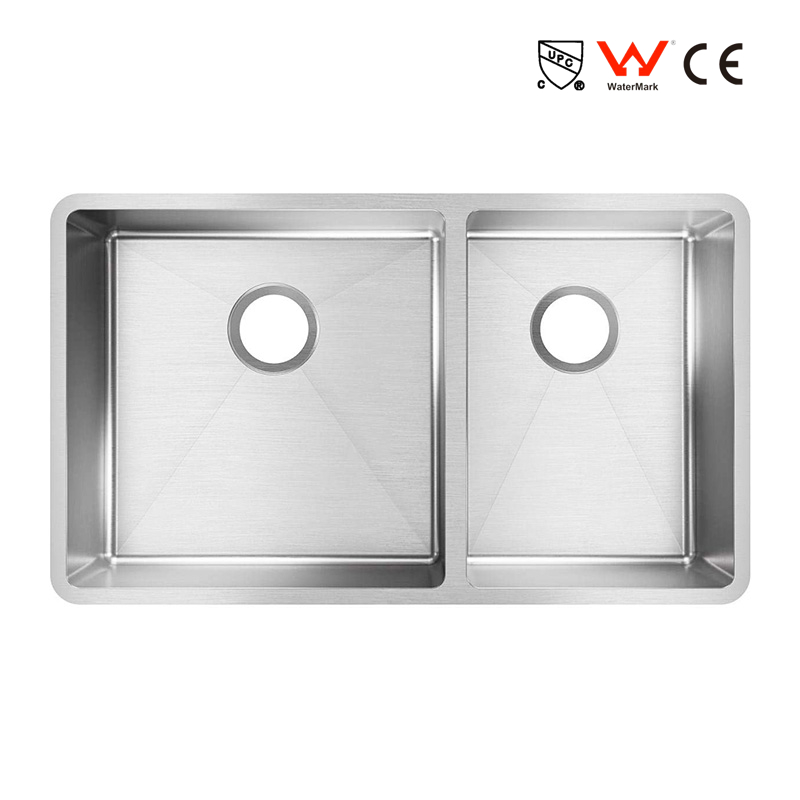 CE Proved Handmade Stainless Steel 304 3.00mm Thick  Art Double Bowl Square Sink with Cover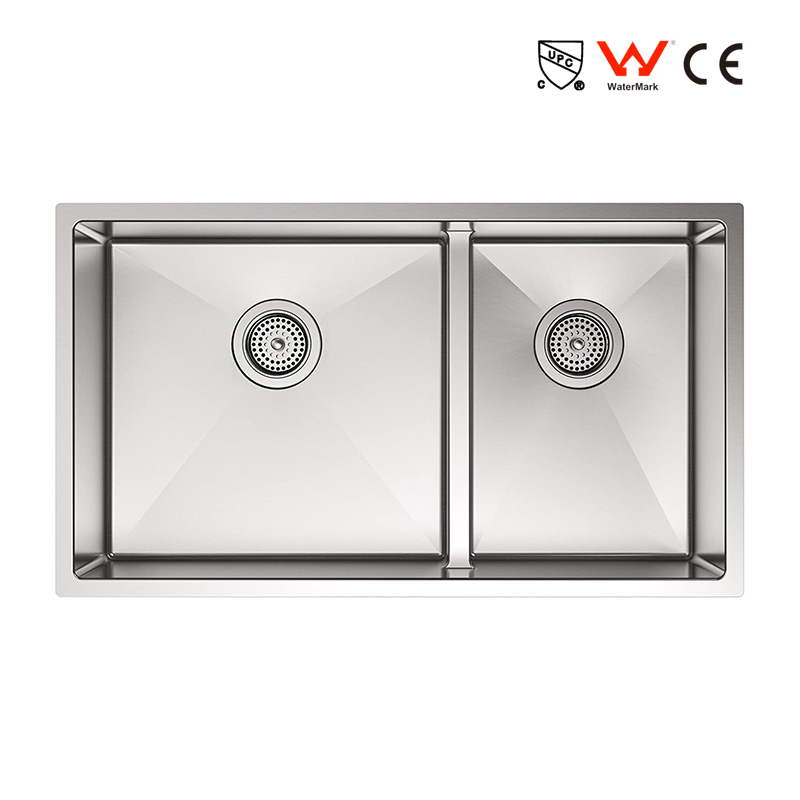 2021 Wholesale Hotselling 3.00mm Thick  Stainless Steel 304  Handmade Double Bowl Kitchen Sink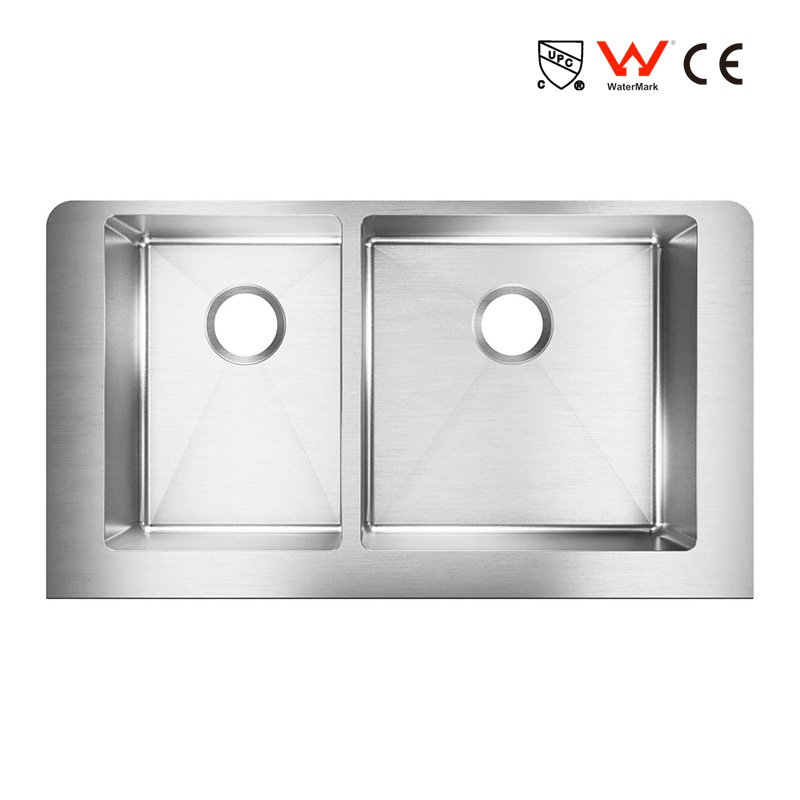 cUPC Luxury  Stainless Steel 304 Brushed Finish 3.00mm Thick Apron-front Kitchen Double Bowl Sink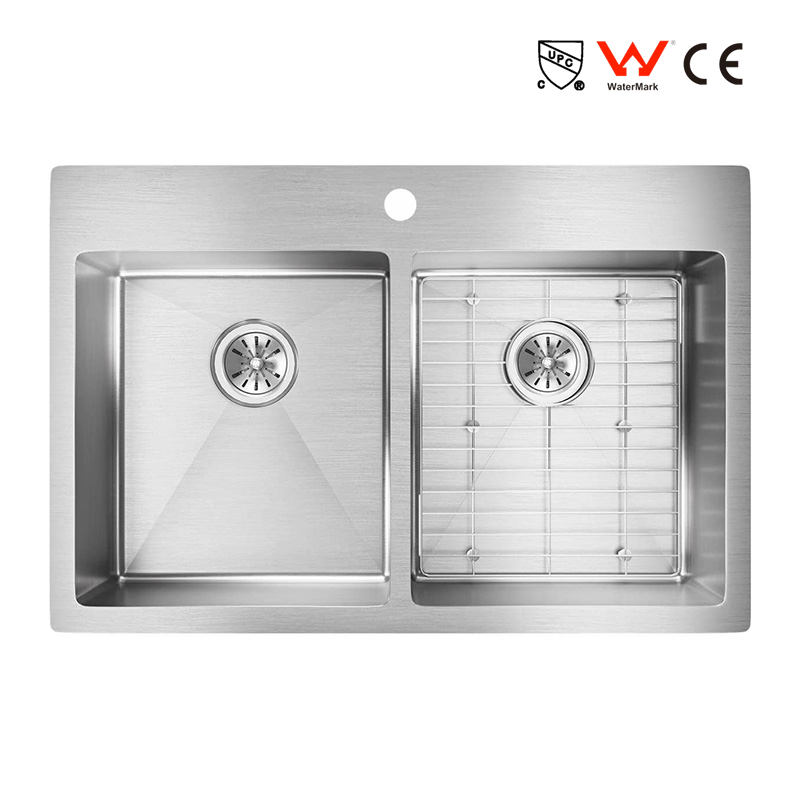 China Best Price Selling Brushed 3.00mm Thick Rectangular SS304 Kitchen and Bar Sink with Faucet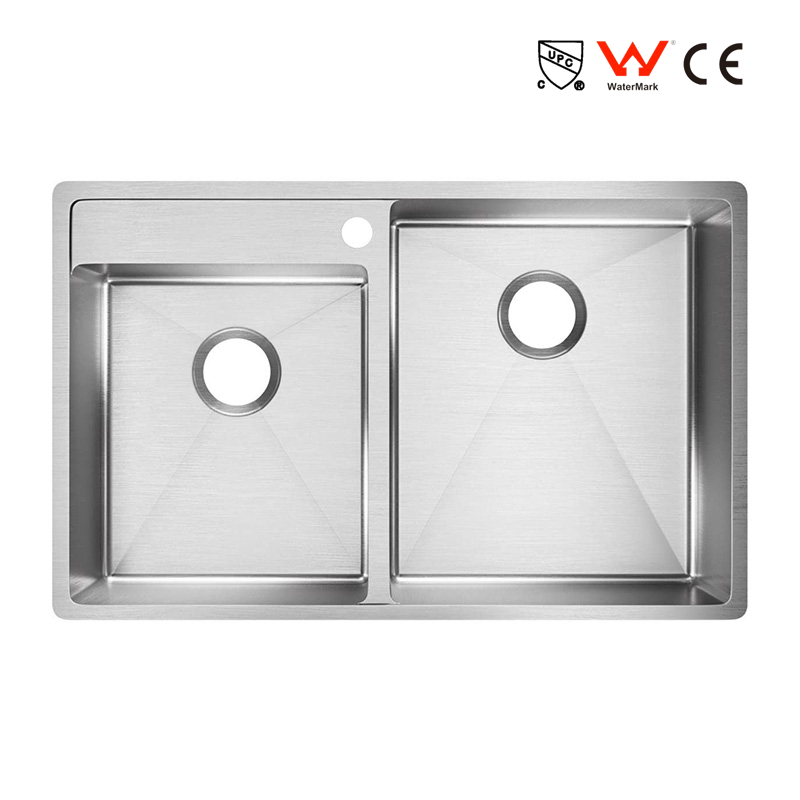 Customizable OEM 304 Stainless Steel 3.00mm Thick Undermount Double Bowl Sink with Faucet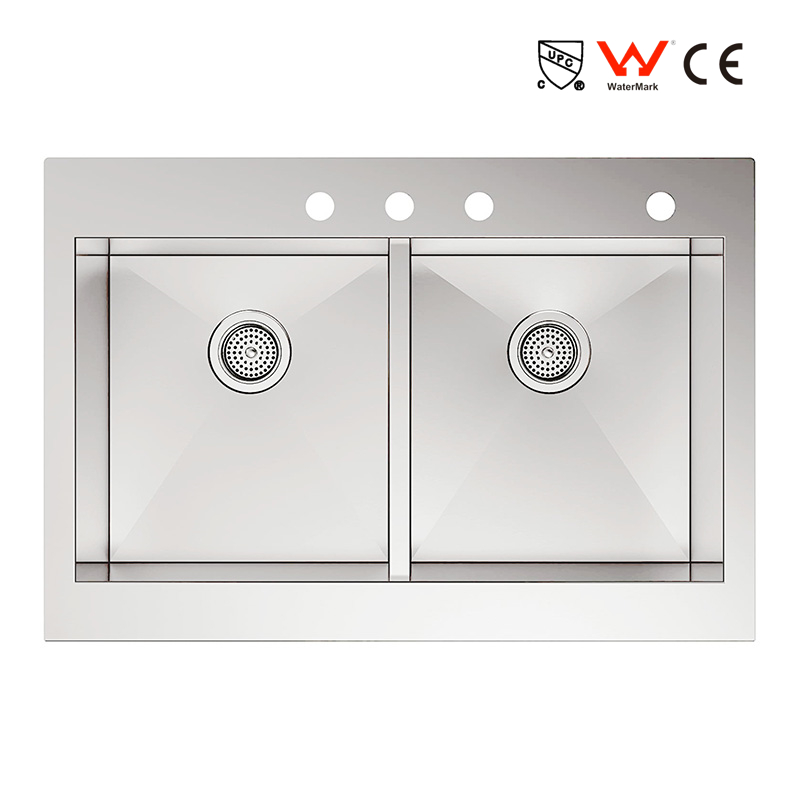 Amazon Hot Sale Double Bowl Brushed Stainless Steel 304 3.00mm Thick Sink with Four Faucets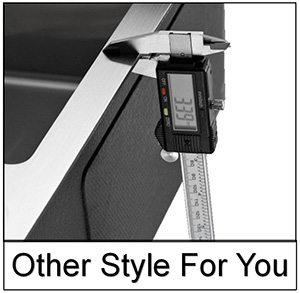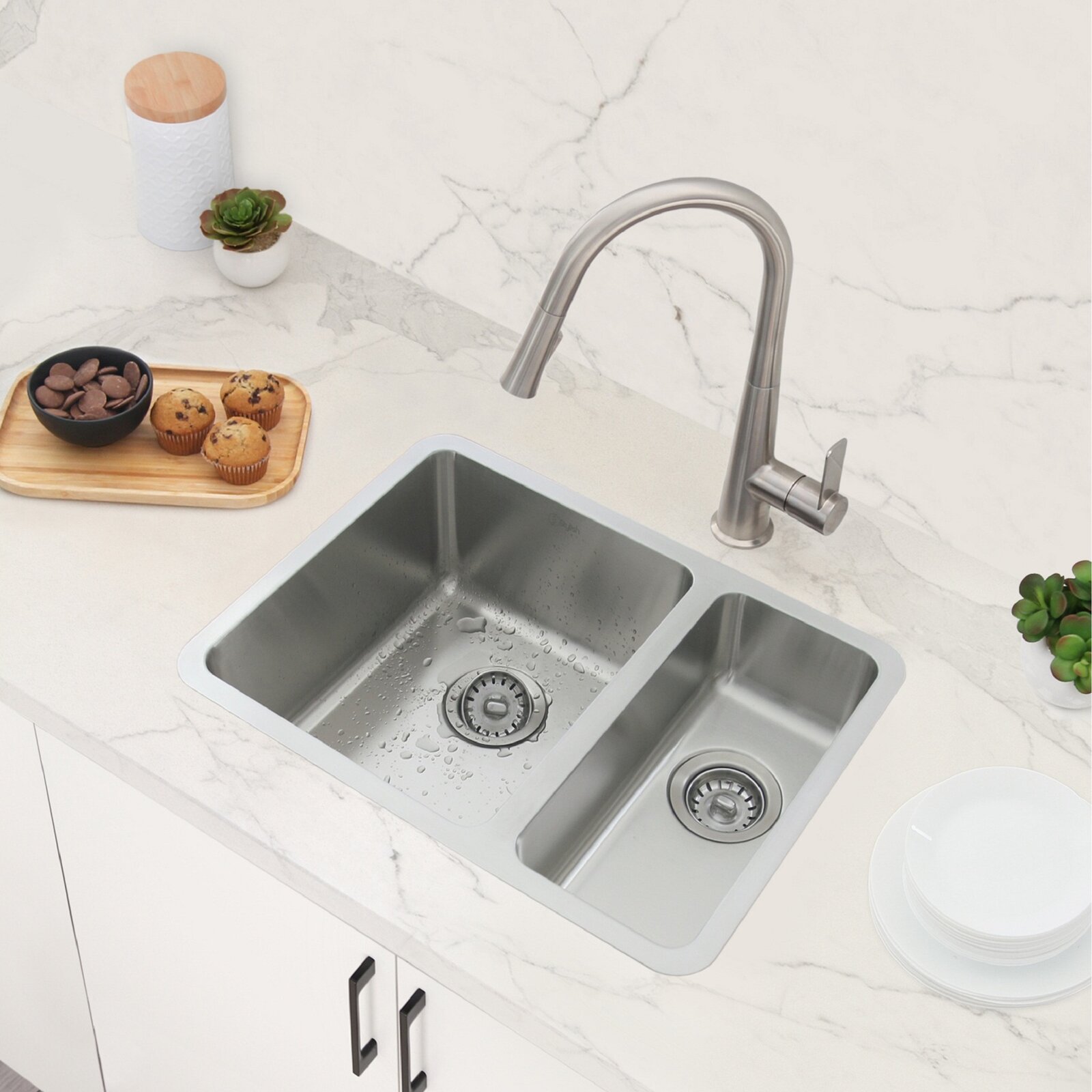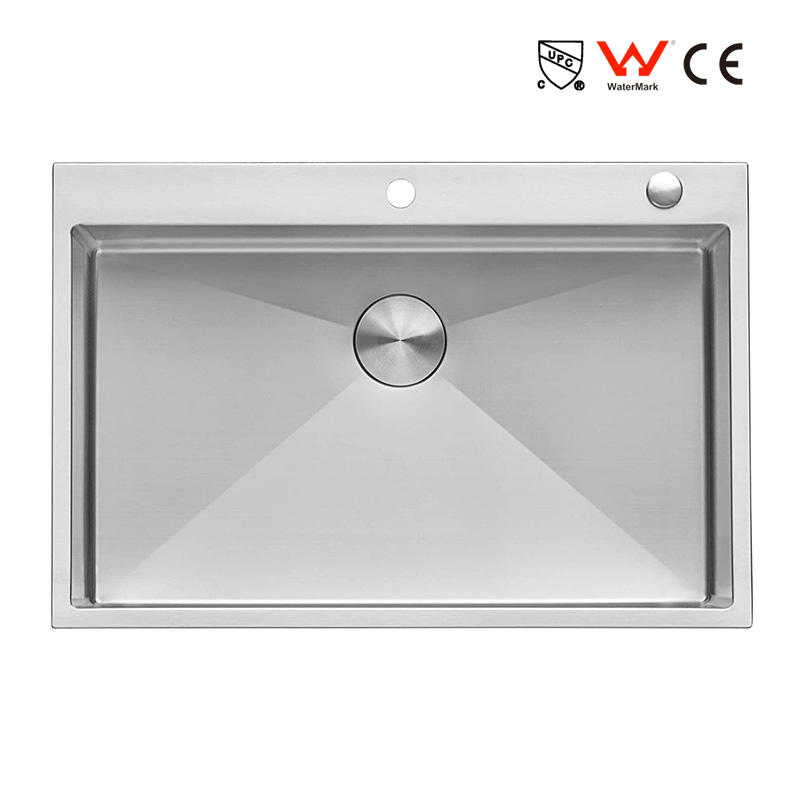 CE Proved Handmade Stainless Steel 304 Art Single Bowl Sink 3.00mm Thick with Faucet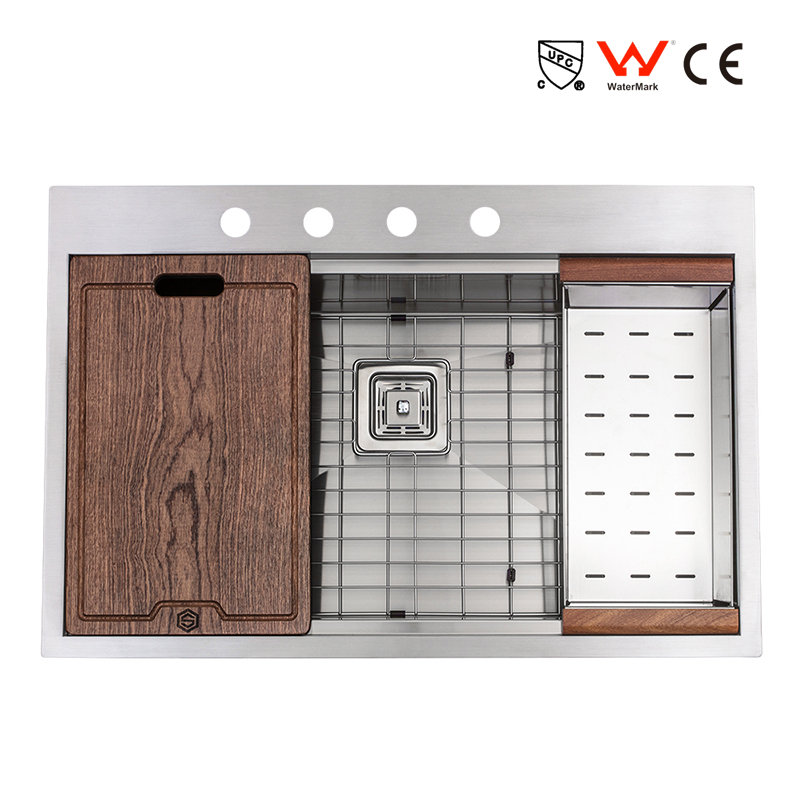 cUPC Luxury  Stainless Steel 304 3.00mm Thick Brushed Finish Workstation Kitchen Single Bowl Sink with Faucets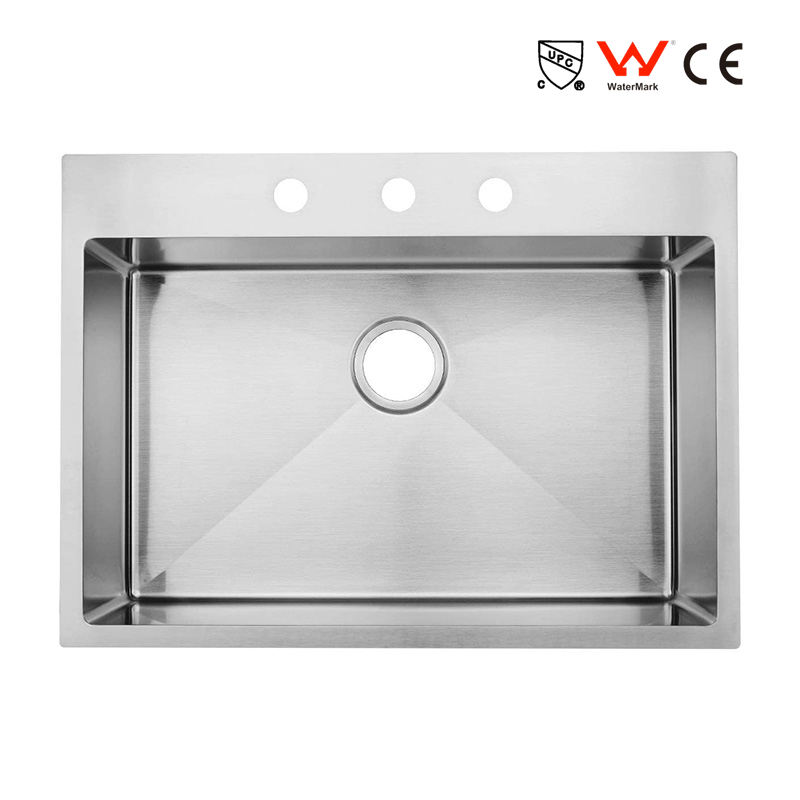 China Best Price 3.00mm Thick Selling Brushed Rectangular SS304 Kitchen Sink with Faucets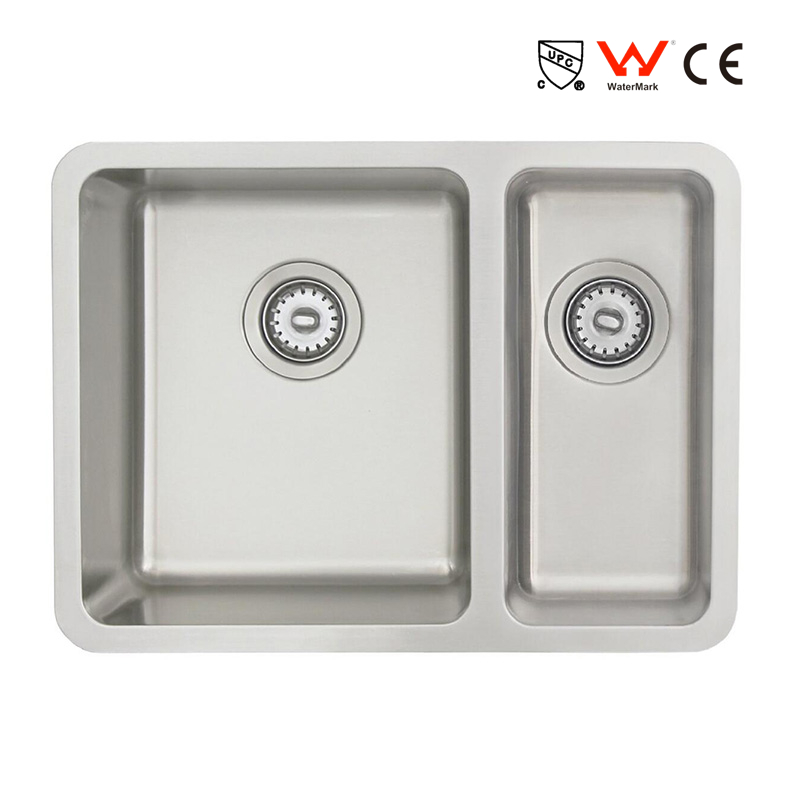 Modern Design Customizable OEM Double Bowl 3.00mm Thick 304 Stainless Steel Sink
Avaliable size below, Sink size can be customized according to the actual needs and preferences of customers
Photo

Model Number

Overall Dimension( mm)

Bowl Size( mm)

Stlye

3038

300x380x200

284x364x200

Single

3840

380x400x200

360x340x200

Single

4242

428x428x200

400x380x200

Single

5448

540x480x200

500x400x200

Single

6450

640x500x200

270x450x200+320x450x200

Double

7344

730x440x200

340x400x200+340x400x200

Double

8043

800x430x200

340x399x200+400x399x200

Double

9650

960x500x220

440x430x220+400x430x220

Double
Photo

Model Number

Overall Dimension(inch)

Bowl Size(inch)

Stlye

1317-9"

13"x17"x9"

11" x 16" x 9"

Single

1817-9"

18"x17"x 9"

16" x 16" x 9"

Single

2118-9"

21"x18"x9"

20" x 15" x 9"

Single

2522-9"

25"x22"x9"

23" x 20 x 9"

Single

3019-9"

30"x19"x9"

28" x 16" x 9"

Single

2218-10"

22"x18"x10"

10" x 15" x 10" +10" x 15" x 10"

Double

2718-9"

27"x18"x9"

12" x 16" x 9" +12" x 16" x 9"

Double

3018-10"

30"x18"x10"

16" x 16" x 10" +12" x 16" x 10"

Double

3219-10"

32"x19"x10"

16" x 16" x 10"+14" x 16" x 10"

Double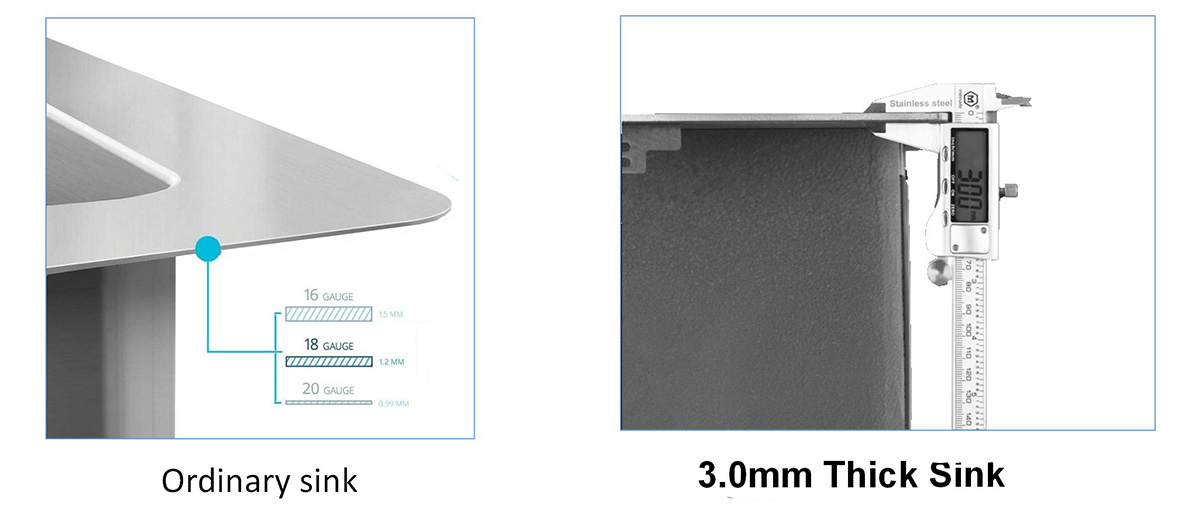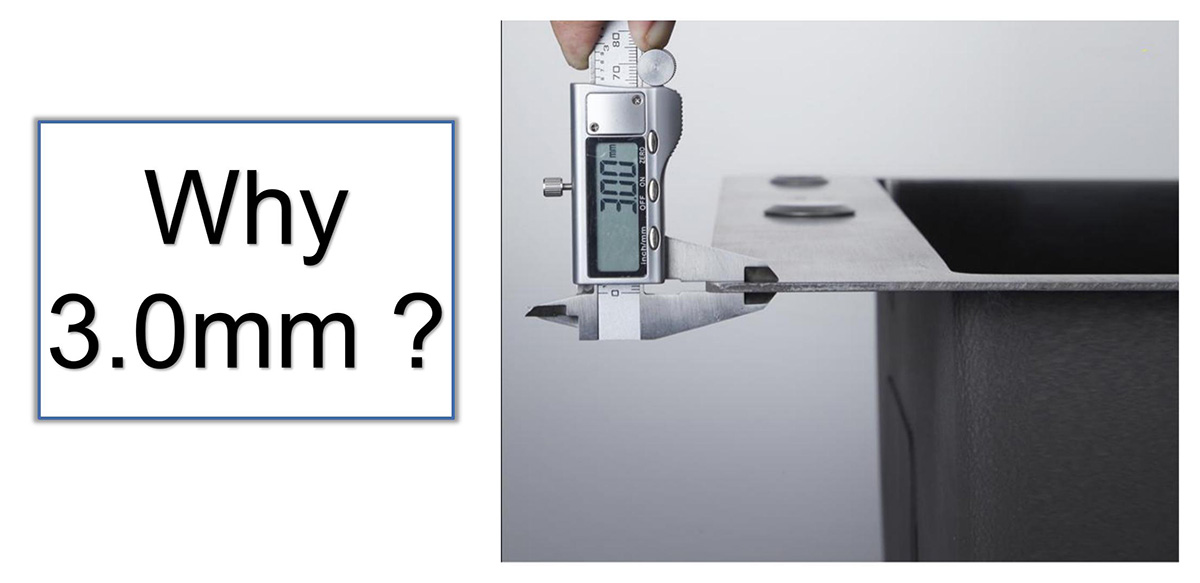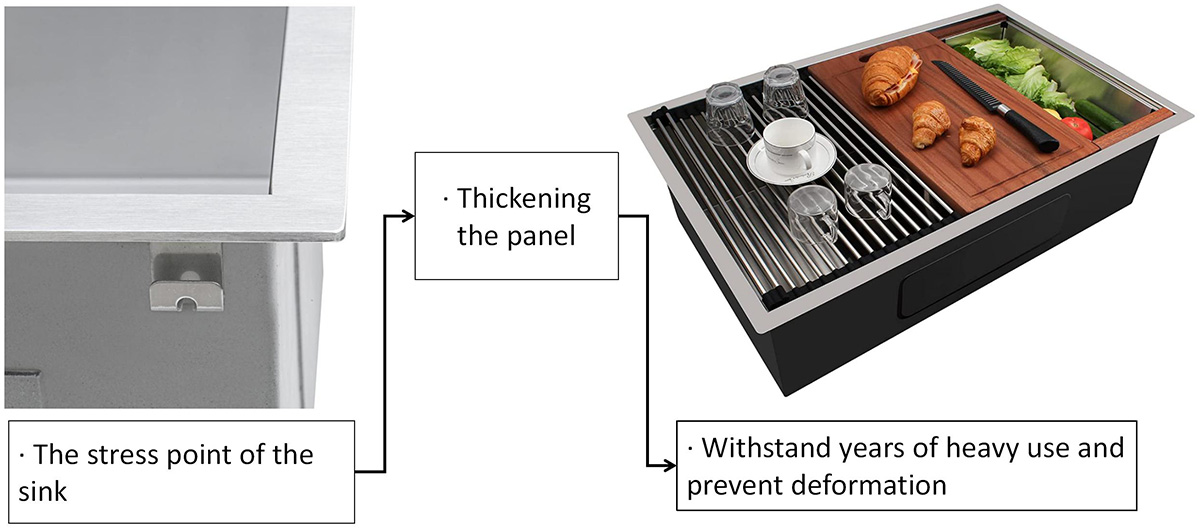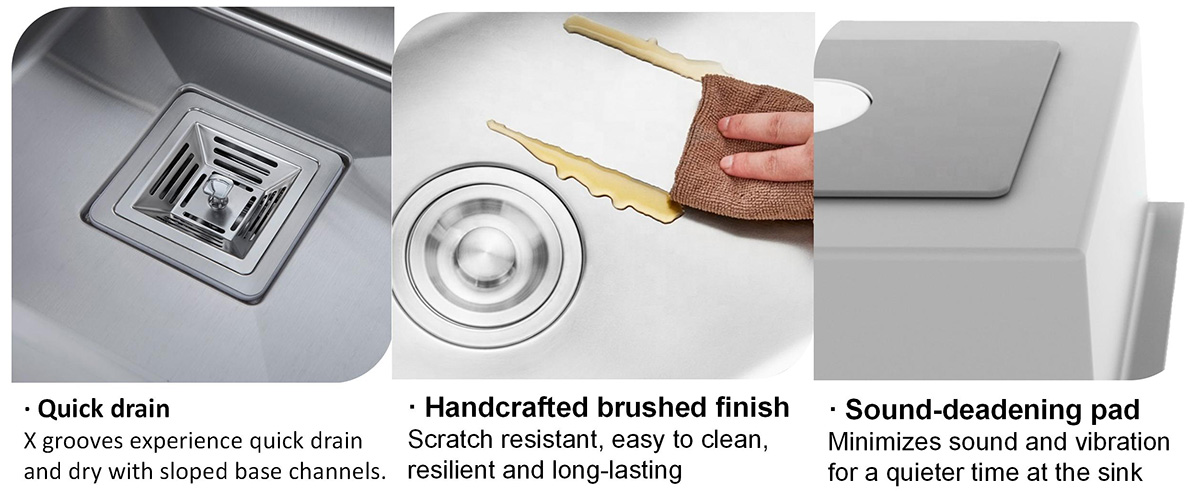 Radius Conner:

Internal 10mm Radius (R10),Internal 0mm Radius (R0), Internal 15mm Radius (R15), Outside Radius can be customized made

Finish:

Brushed Satin 

Thickness:

3.0mm or customized made

Installation kit:

3.5-inch drain opening,  compatible with most garbage disposals available in the market, Mounting clips in different Variety for selection

Installation Type:

Topmount Sink, Undermount Sink, Flushmount Sink

Material:

High quality Stainless steel 18/10 304, Super quality 316.

Plumbing kit:

90mm waste outlet for a basket strainer waste, Overflow kits optional

Shape:

Rectangular, Square.

Coating:

Grey undercoating of condensation,to prevent water remain on the back side of the sink

Sound:

Extra-thick sound deadening rubber

Packaging:

1.Strong Protective carton and cardboard insert,Individually boxed.

2. Saving Cost: Stacked pack into pallet

3. Combo 3-5pcs into the individual carton

4. Customized packing as per client's request

Certificate:

cUPC, CE, WaterMark

Applicational use:

Domestic household,Commercial hotel or bar,Medical hospital,Apartment Building

Production Lead time:

30 to 45 days upon receipt of deposit

Trade Terms:

FOB,EXW

Loading Port:

ShenZhen,GuangZhou,China

Payment Terms:

T/T, L/C, Paypal,Western Union, MoneyGram

Production Capacity:

30,000 pcs per month.

Cutout Template:

Included.

Acessories:

Bottom Grid,Strainer,Colander,Roller Matt,chopping board,Draining pipe,Soap Dispenser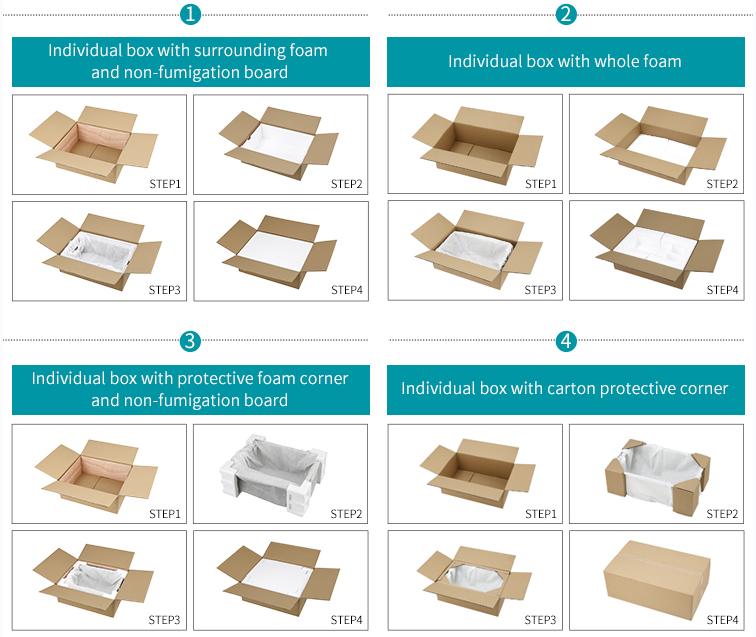 Compatible Products for your reference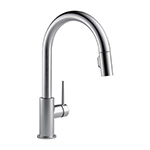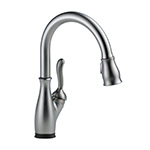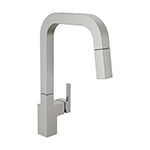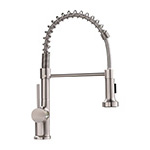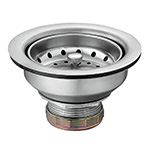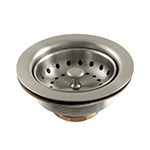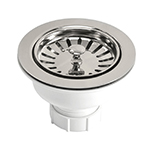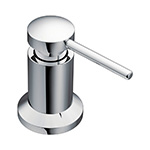 ---
Previous:
New Design Customized Handmade 304 Stainless Steel Bevelled Edge Topmount Brushed Kitchen Sink
---
Write your message here and send it to us