Intelligent Smart Kitchen Solutions
1.Smart Sink
2.Simple human sensor equipment
3.Functional kitchenware
4.Wifi smart connected, remote control operation
5.AI Customization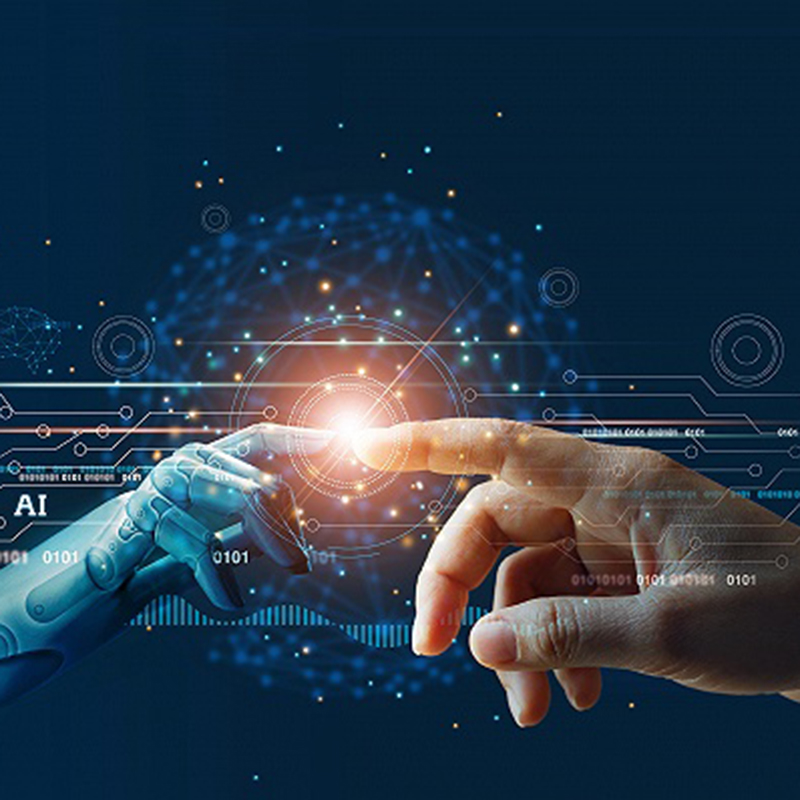 Why we choose Smart Kitchen ?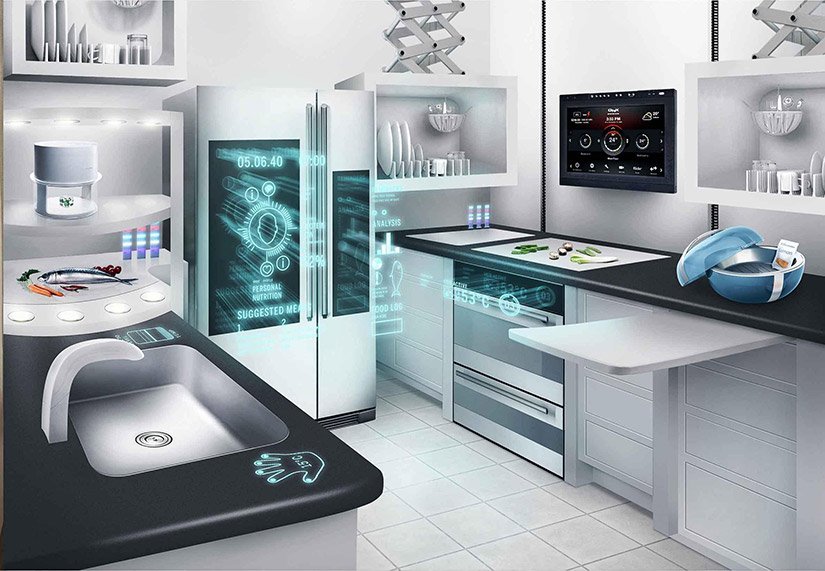 ☆ Smart Appliances Can Personalize Your Cooking Journey
A smart speaker like voice-activated speakers or smartphone interfaces allow kitchen appliances like refrigerators and ovens to be accessed remotely.
☆ Smart Kitchens are More Efficient and Fun
The smart kitchen also supports the continuous exploration of new flavors, new recipes, cooking skills, time-saving skills and shortcuts. Moreover, bring your favorite chefinto your kitchen on the fridge screen, to cook right alongside you.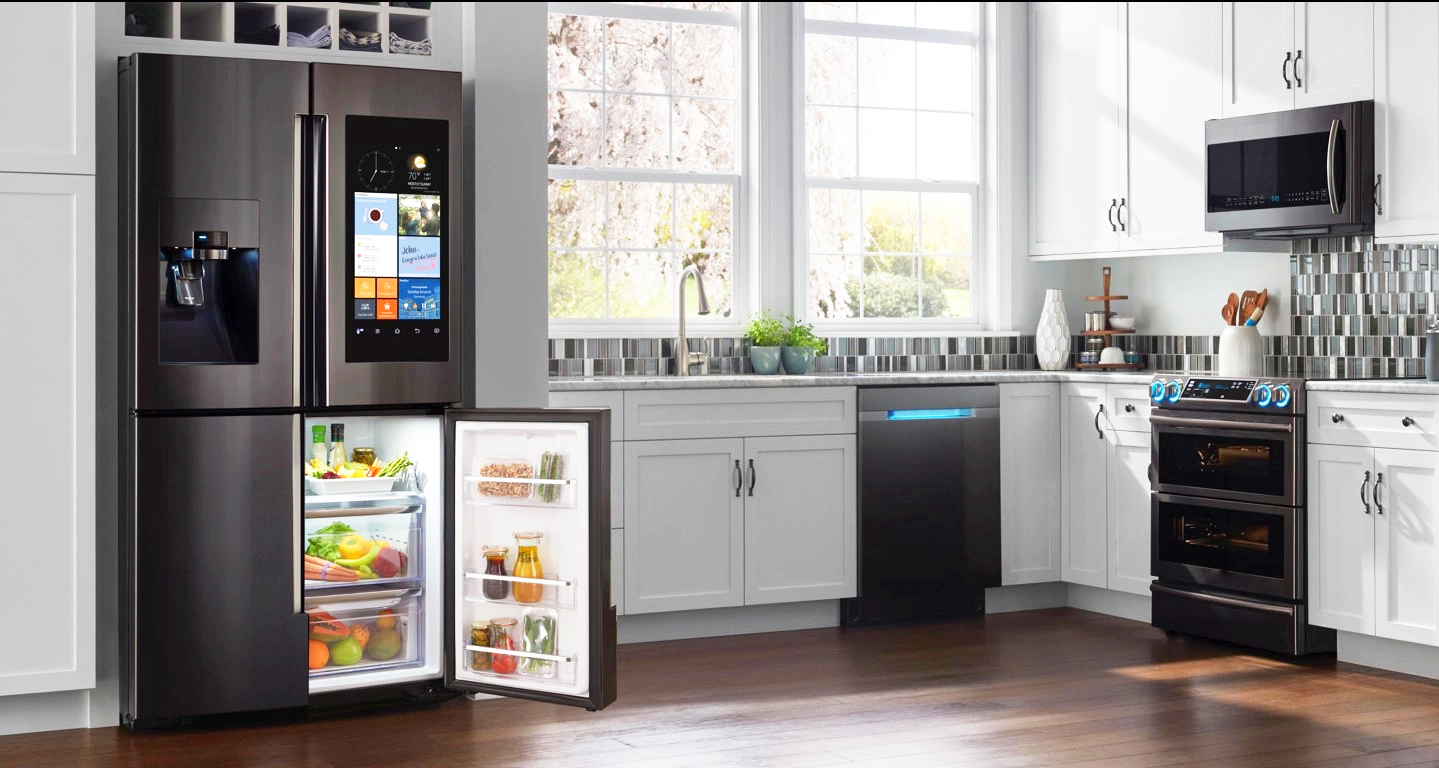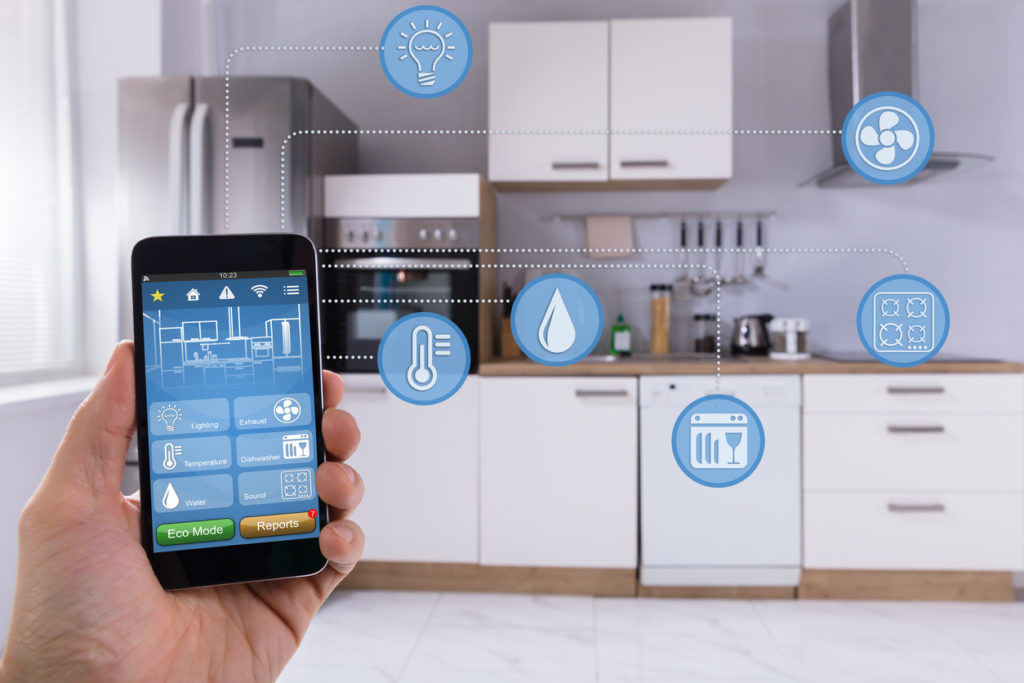 ☆ Smart Technologies Save More Money and Water
Networked home devices allow you to arrange smart dishwashers to operate in a power-saving mode. With built-in sensors, your dryer can automatically adjust the cycle time to help reduce energy consumption and automatically turn off when clothes are dry.
Stainless Steel Countertop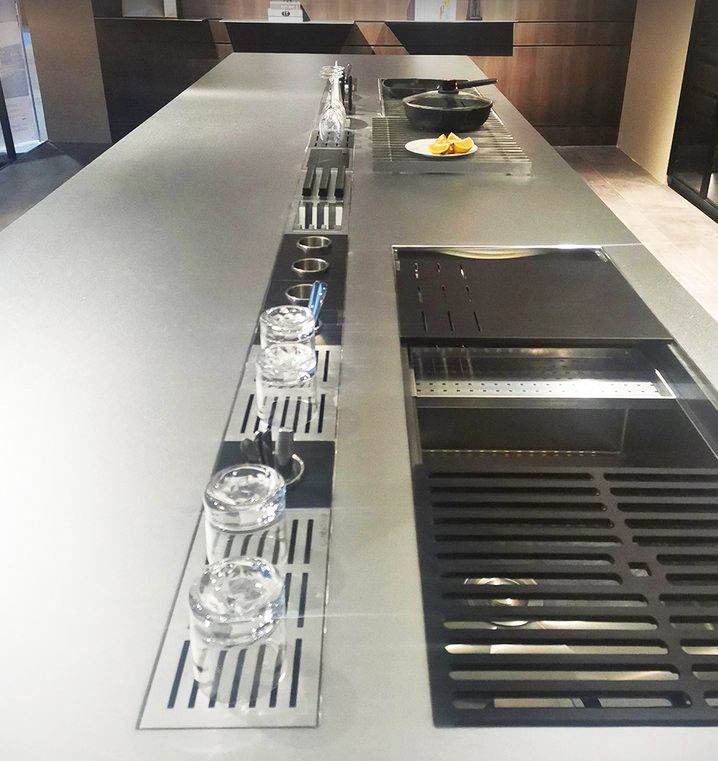 High Quality Topmount Stainless Steel 304 Kitchen Countetop for Household Cooking Bar
Material: Stainless Steel 304
Thick:10mm,20mm or 30mm
Size: Customized
Installation: Topmount
Application place:Household, hotel, restaurant
Surface: Matte, anti-scratches
Crafts: Solid stainless steel
Kitchenware Kits:
✓ Kitchen sink with ultrasonic cleaning function
✓ Lifting range hood
✓ Sensor garbage can
✓ Smart faucet and soap dispenser
✓ Measurable cutting board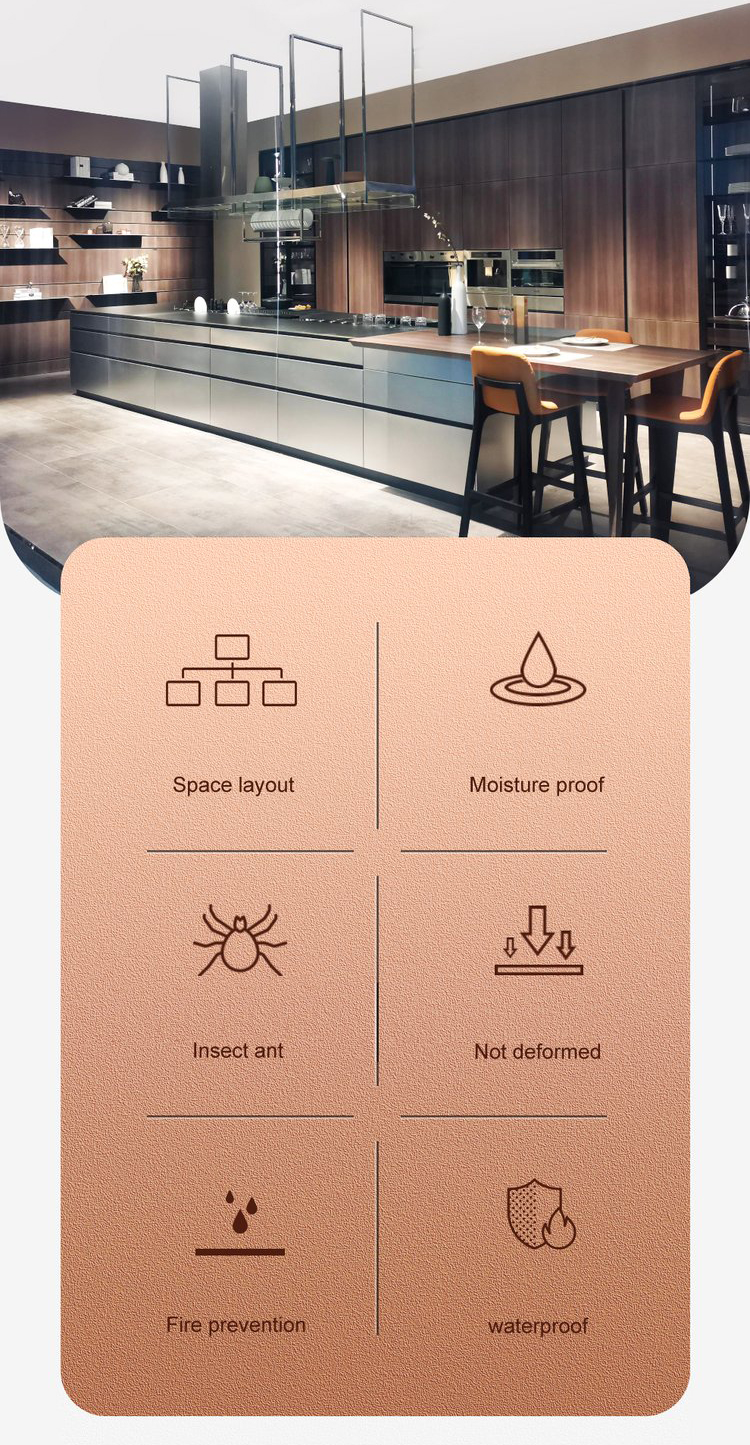 Seamless solid stainless steel stove, integrated with multiple kitchen cooking systems, large space, scratch resistance. It can be equipped with embedded induction cooker, hidden sink and hidden range hood. Bring you a wonderful cooking experience.
Kitchen Sink with Ultrasonic Cleaning Function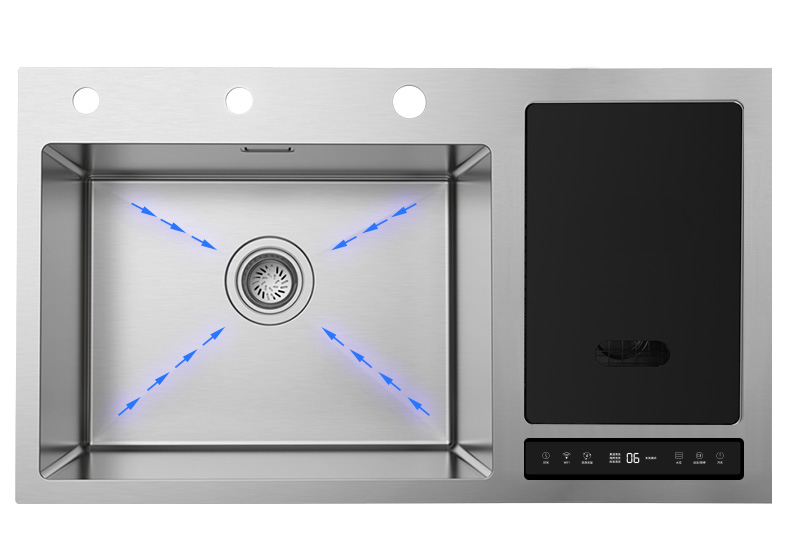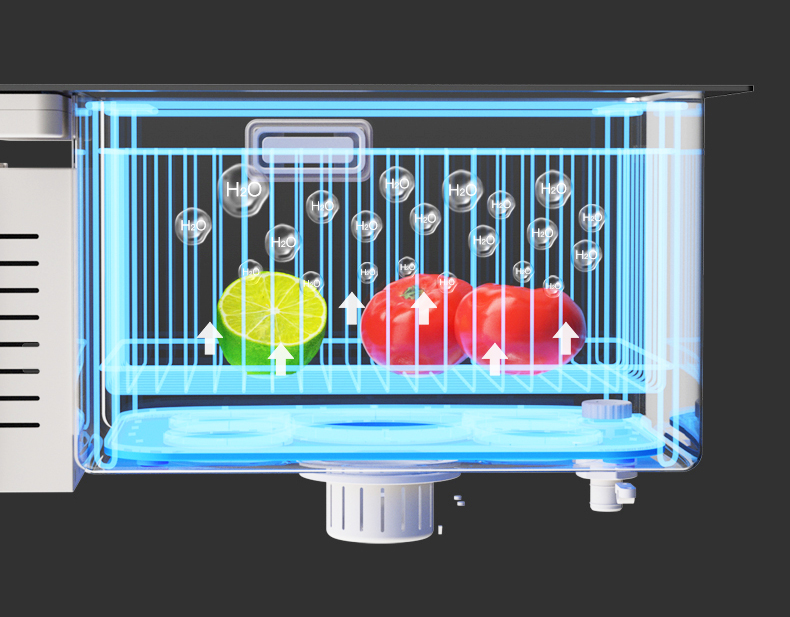 Smart Stainless Steel Kitchen Sink with High Tech Clean Function
Material: Stainless Steel 304
Thick:1.0mm , 1.2mm , 1.5mm , Gauge 16, Gauge 18,Gauge 20
Size: 810×450×485mm, or customized
Installation: Topmount
Application place:Household, hotel, restaurant
Surface: Brushed Satin
Washing type: Fruits and vegetables, seafood, meat
The smart sink has an ordinary sink function on one side, and an ultrasonic deep clean food function on the other.
With the relative movement of the airflow and water flow, it simulates the manual cleaning action to wash and quickly clean the food.
Using ozone purification technology, it can kill more than 99% of bacteria safely and effectively.
Ultrasonic high-frequency micro-irradiation can remove tiny harmful residues on the food surface.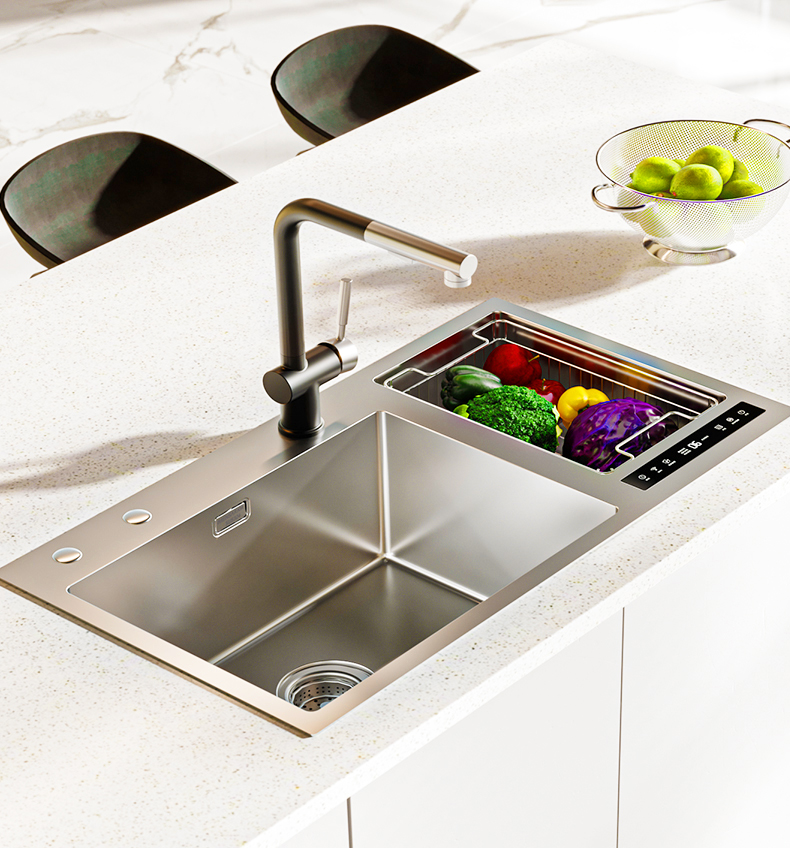 Kitchen Cutting Board with Digital Food Scale with Grams and Ounces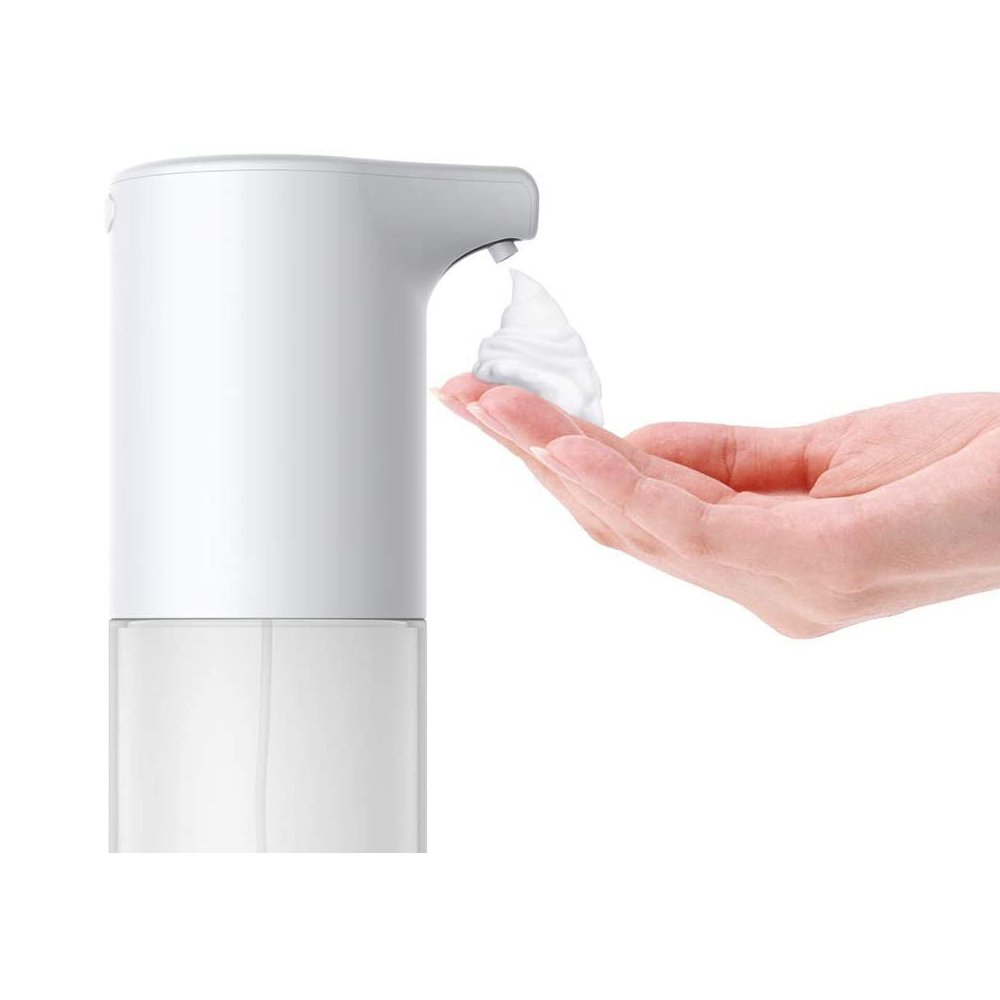 Hand Free Automatic Smart Soap Dispenser for Kitchen or Bathroom with Infrared Motion Sensor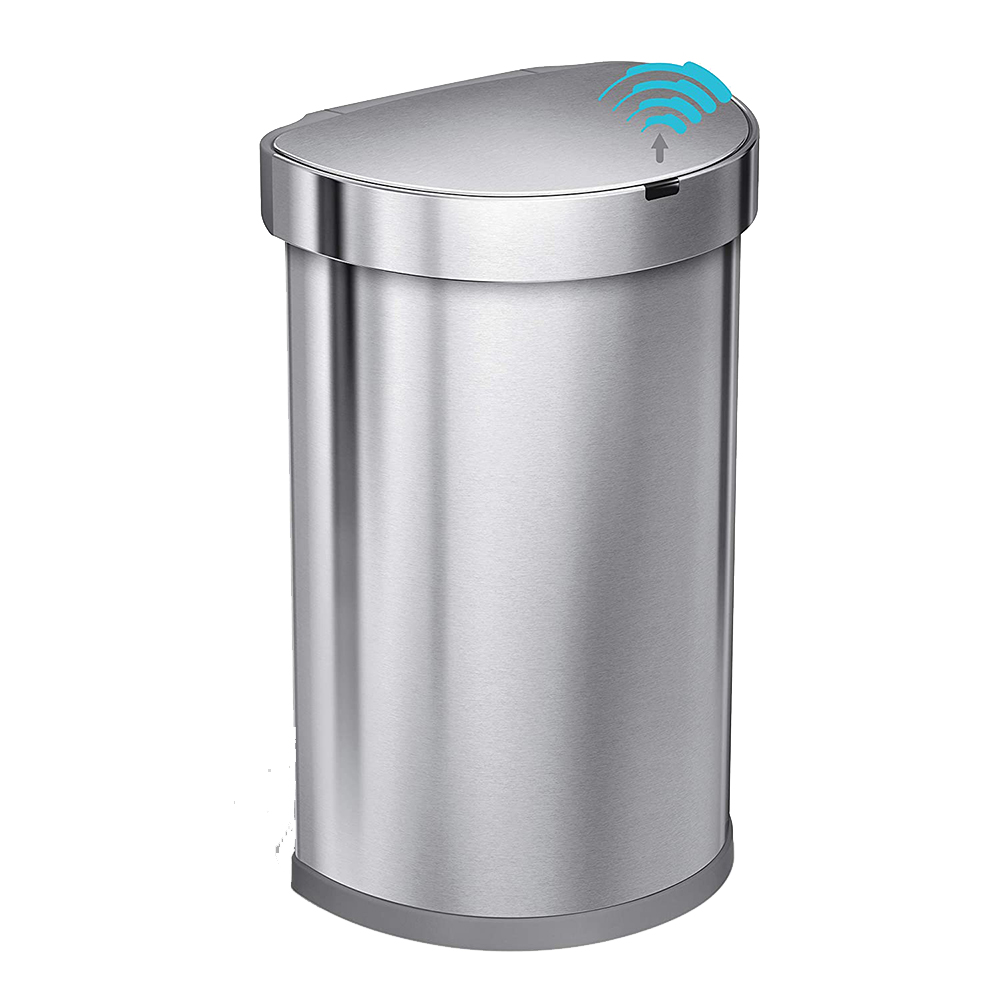 Touchless Automatic Simplehuman Sensor Garbage Can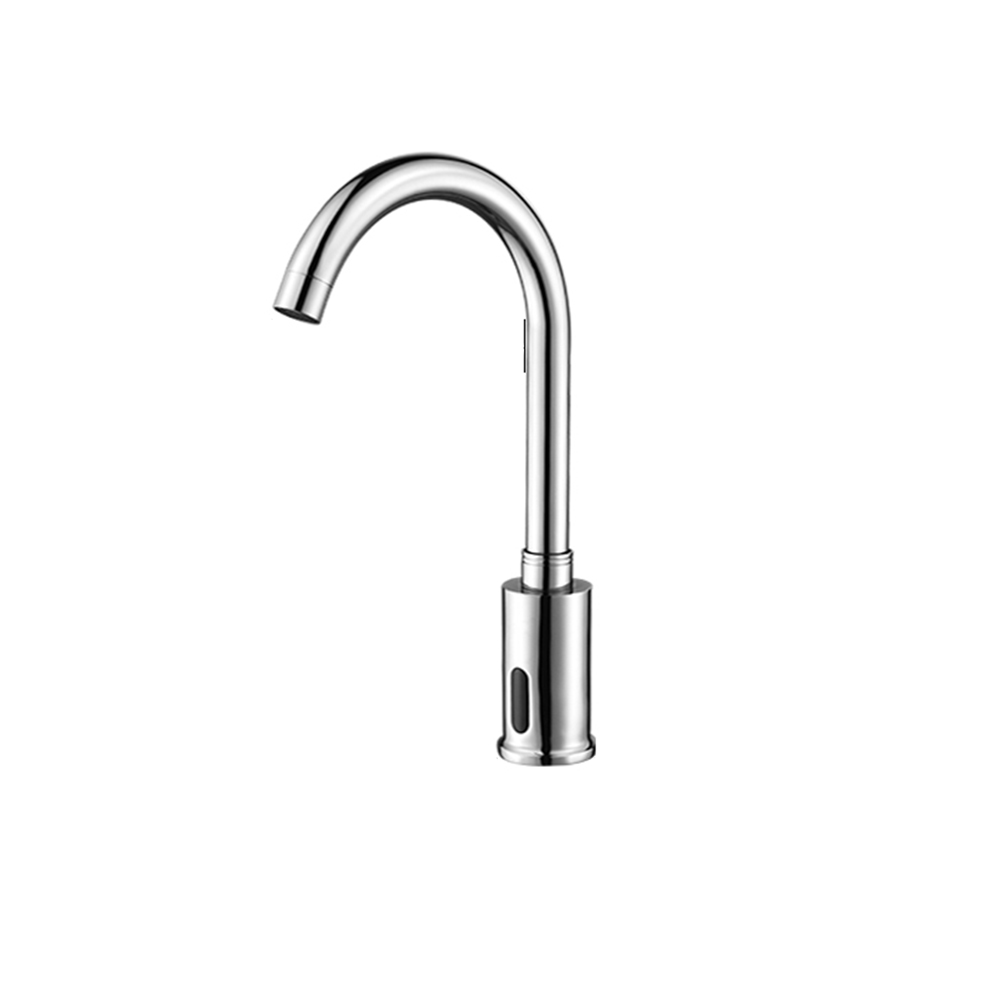 Automatic Touchless Hand Free Kitchen Faucet with Motion Sensor